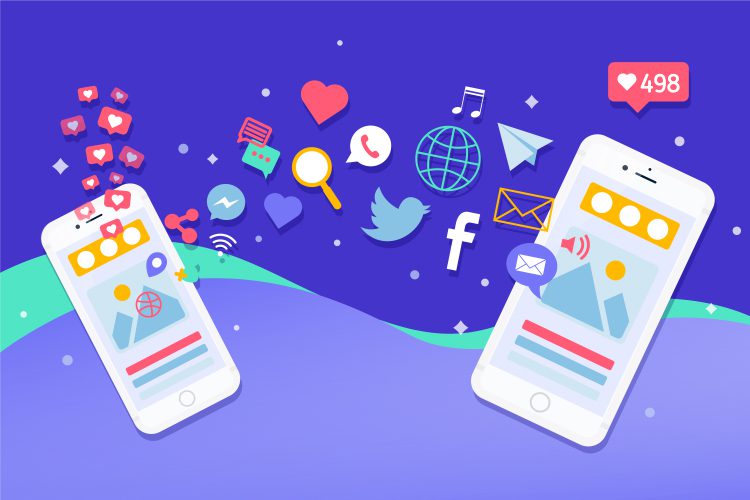 How Machine Learning Can Ace Influencer Marketing Game?
Influencer marketing has grown significantly in the past few years. Due to the pervasive use of social media channels to promote products and services, influencer marketing can be considered as a new-age digital revolution. With a digitally empowered general populace, the CPG industry is now able to authenticate and communicate brand stories across distinct socials to earn better traction and win markets' advantage. Influencer marketing is experiencing an escalated growth. It is projected that the global market for influencer marketing will reach $15 billion by 2022.
Technological advancements such as Machine Learning, Artificial Intelligence, Computer Vision, and Natural Language Processing are a few of the most vital factors for influencer marketing growth. However, embracing machine learning is taking the influencer marketing game to the next level. And using ML systems has benefited a way beyond anomalies identification to solve the issues like fake followers, likes, and engagements.
The abilities of machine vision in image recognition, segmentation, and processing are helping out in encrypting a reliable robust framework to identify and approach the right influencers at the right time for effective outcomes. These Machine Learning robotic frameworks can track and analyze influencers' growth and performance for longer periods to help companies in making incisive decisions during market fluctuations or when business experiences fluctuations in their product life cycle. In this article, we tried to encrypt the potential of machine learning to enhance your business chances with influencer marketing for achieving better engagement and higher sales.
Impact of Machine Learning on Influencer Marketing
Influencer marketing has been around for centuries in distinct forms. The shift from traditional influential marketing has been an eye-opener for many businesses that think of TV and print media ads as a primary and vital source for branding. Today businesses are finding roles for more modest players. And with influencer marketing, the investment costs are low, and the projected reach is higher than ever. With the increasing number of platforms for influencer marketing, the integration of macro and micro-influencers as part of marketing strategy has become a common practice for many brands.
Machine Learning algorithms and AI techniques are being effectively used to explore the influencers' networks. ML techniques and networking algorithms are helping brands in building long-term brand advocacy by onboarding influencers who do not switch brands frequently. Machine Learning can help brands in three different ways;
– Creating relevant copy to reach the intended audience.
– Identifying the right content creators for various market segments.
– Recommending impactful workflow processes.
End-to-end comprehensive machine learning algorithms can be effectively leveraged right from choosing influencers to measuring campaign performance for effective marketing outcomes.
Redefining Influencer Marketing with ML Framework
Embracing ML frameworks is not only transforming how influencer marketing can be harnessed but it is also proving to show some growth. However, with consistent growth, there is a chance of a significant rise in influencer fraud. And this fear of identifying the suitable influencers to promote products and services is holding marketers in a difficult position. ML algorithms can effectively help CPG Industry in authenticating the right influencers by determining the following factors;
Machine Learning data mining techniques can analyze influencers' past performance and score the influencer for their engagement based on considerate factors such as audience growth, post reach, likes, comments, amplification rate, virality rate, post consistency, and quality of the content.
It is vitally important for a brand to consider the medium of their communication to have the right impact on the intended target audience. Metrics like the number of followers, their age, gender, interests, region, and also of each follower can build an effective predictive model to promote the most likely content.
The machine learning frameworks' data mining capabilities to extract incisive insights from the influencer's posts to arrive at their expertise not only helps brands in reaching their niche segmented audience but also in identifying the right influencers with maximum reach and engagements in that particular segment.
Nowadays brands are investing heavily in influencer marketing. Identifying the influencers with a strong online presence on the basis of their activity and traffic engagement ratio will efficiently increase the return on investments.
Consistency in content quality and drafting fresh content to engage existing users is a must practice determining influencer engagement and growth. Machine vision techniques can parse through past texts, images, and posts of influencers to analyze the best practices to spot influencers who can drive campaigns for long terms.
Consumers often associate celebrities with the brands they promote. Thus, monitoring the influencers' growth and popularity among the distinct segments can help brands in creating an awareness campaign that drives through consumers' top-of-the-mind.
Having multiple channels can drive effective interactions for a brand where one channel might not drive the same level of engagement as the other. Influencers with multiple channels can act more valuable for brands with large audience groups.
Machine Learning solves most of the critical challenges with influencer marketing, starting from choosing the right influencers to measuring the post-campaign engagement ratio. Identifying fake accounts, monitoring content quality, measuring traffic engagements, analyzing performance across distinct socials are a few advantages of machine learning that creates transparency in the workflow process and helps today's brands to take over the social for the utmost engagement. Machine Learning is vitaly practised by most of the socially engaged brands for effective brand-to-consumer communication.
---